Advice For Students
Mental Health Wellbeing Support for Students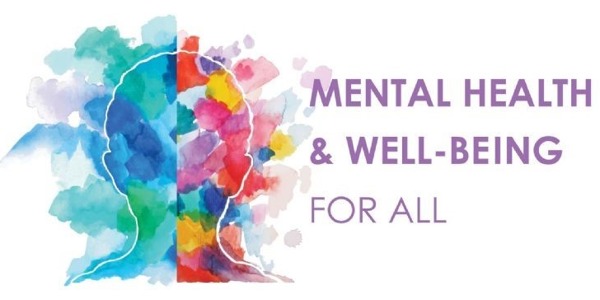 Mental Health Lead: Kerrie Ann Pearce
We all have mental health in the same way that we all have physical health. Throughout our lives our physical and mental health may fluctuate. Sometimes we feel fit and healthy, and at other times we may feel unwell, tired, stressed or anxious. Just as small changes like regular exercise and a healthy diet can have a positive impact on our physical health, so small changes can also positively impact our mental health.
A recent NHS survey (Mental Health of Children & Young People, 2017) shows a rise in anxiety and depression in children aged 5-15. Consequently, schools are now expected to have a member of staff overseeing mental health support. At Archbishop's we aim to teach both children and adults how to make healthy choices to promote better mental health and to support the access of mental health professionals when people are struggling.
In order to be mentally healthy we need:
the ability and desire to learn (not just in school but throughout life);
the ability to feel, express and manage a range of positive and negative emotions (being able to explain what you feel and think);
the ability to form and maintain good relationships with others (having a support network of friends and/or family around us);
the ability to cope with change and uncertainty (this is often referred to as 'resilience' which is our ability to bounce back after difficulties).
At Archbishop's we teach well-being and positive mental health through:
a whole school approach to nurture and therapeutic responses to behaviour ;
consistently applying the school ethos and mission statement as well as policies;
supporting children develop and maintain healthy relationships with themselves, peers and adults;
promoting the key learning behaviours of resilience, resourcefulness, reflectiveness and reciprocity through our growth mindset;
providing consistency, safety, warmth, and humour within school;
openly talking about mental as well as physical health and investing in staff training;
Promoting the '5 Ways to Well-being'.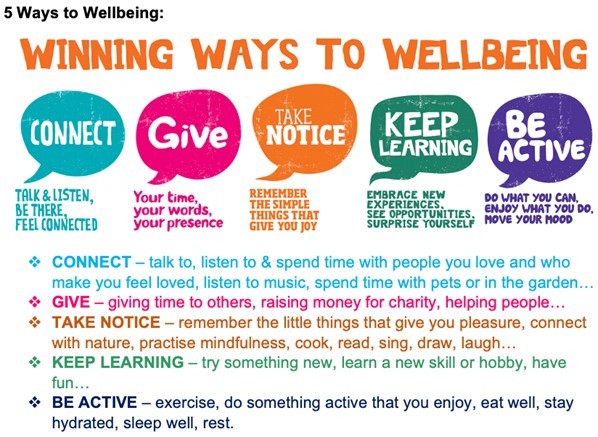 This all fits in with our Christian Ethos of nurturing and supporting each other to enable each of us to shine.
Sometimes, we may experience poor mental health to the point where these small changes may not be enough and we need professional help.
If you are struggling you should contact Mrs Pearce – Wellbeing Lead or your Student Support Manager.
Mindfulness
Mindfulness is a core aspect of the HeadStart Kent research. Opportunities for mindfulness are built into tutor time, using materials provided from the mindfulness training course. The pastoral team have received training in mindfulness techniques.
Online Counselling
Students have access to Kooth.com, a website dedicated to supporting wellbeing by providing forums, articles and online counselling. The link for Kooth can be found below.
Wellbeing Support
At Archbishop's we have a dedicated team of staff who meet regularly to discuss and address wellbeing issues among the student and staff body. There are strategies in place to boost student wellbeing embedded throughout the academic year. There is a dedicated school counsellor who provides face to face support to students. The work of our team directly influences the content of PSHEE and tutor time, reacting to current issues within the community and providing educational support in matters such as depression, anxiety, bereavement, stress, knife crime, exploitation and drugs, in response to student requests.
Provision of Opportunities to Support Wellbeing
Elements of the PSHEE curriculum for KS3, KS4 and KS5 are supported by subjects across the school, particularly Science, PE, Food Technology, and RPE. The PSHEE curriculum includes the following core themes:
health and wellbeing
relationships
living in the wider world
Enrichment Days across the year provide opportunities for students to engage with a range of topics, issues, speakers, and access to sources of support. Enrichment Days offer directed activities that help students to identify ways in which they can identify risks, make choices that lead to emotional and physical wellbeing, and can deal with the roles and responsibilities they will encounter as they mature and reach adulthood. Students are involved in the planning of the Enrichment Days via wellbeing form representatives and evaluation forms.