Advice For Students
Safeguarding Advice for Students
Our school ensures students learn in a safe, caring and enriching environment. Students are taught how to keep themselves safe, to develop positive and healthy relationships, how to avoid situations where they might be at risk including by being exploited.
IF YOU ARE CONCERNED ABOUT YOUR SAFETY OR WELFARE,
OR A FRIEND YOU KNOW, YOU SHOULD ACT WITHOUT DELAY.
YOU CAN ASK FOR ADVICE, OR REPORT YOUR CONCERN TO:
Our Safeguarding Team
Deputy Designated Safeguarding Leads
Mrs G Reed greed@archbishops.kent.sch.uk
Mrs K Brady kbrady@archbishops.kent.sch.uk
Ms K Pearce kpearce@archbishops.kent.sch.uk
Ms S Sparkes ssparkes@archbishops.kent.sch.uk
Mr S Sharpe ssharpe@archbishops.kent.sch.uk
Mrs S Rees srees@archbishops.kent.sch.uk
Police Telephone: 101 (non-emergency telephone number) 999 for emergencies
NSPCC Child Protection Helpline Telephone: 0808 800 5000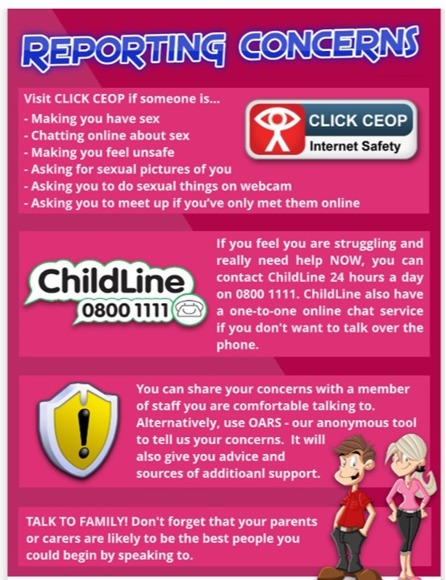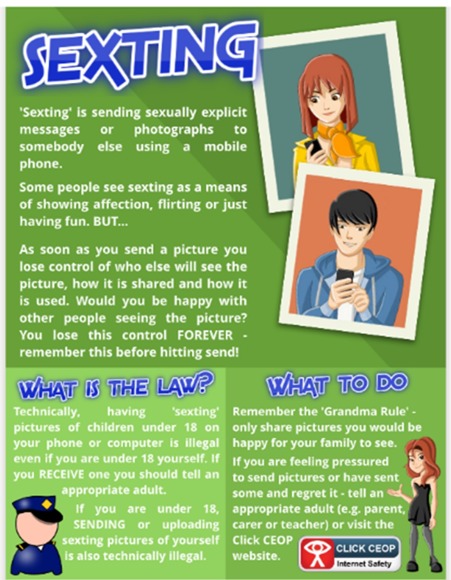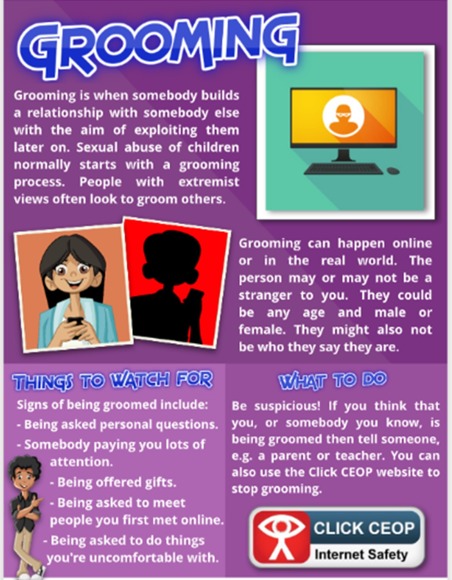 Safeguarding-specific links to report concerns online and get advice
Social Media Safeguarding Links
Most social media apps and websites have procedures for removing inappropriate content. Often these websites rely on users 'reporting' inappropriate content to them. Below are links for more information regarding the procedures for reporting content for several high-profile social media networks/services: